Looking for a joint venture to expand food production and sales into Asia?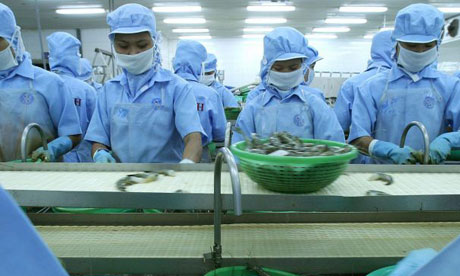 The Thai Government is looking to local and foreign investors to build its landmark new food industry project – "Food Valley".
Modeled on the successful Dutch food innovation concept, the Thai Government has allocated $160m in 2013 to develop precincts for collaboration between Government, research and industry.
Below is a snapshot of the investment incentives available for eligible investors.
The opportunities for investment in Asia's food industry have never been better.
TradeWorthy (www.trade-worthy.com) would be happy to provide a customised briefing on how to tap into these incentives, find JV partners, and grow your product sales into the world's fastest growing consumer markets.
Thai Investment Incentives for the Food  Industry
import duty exemption for machinery
corporate income tax exemption for up to 8 years
Additional incentives based on project location:
additional 50% reduction of corporate income tax for 5 years
deductions for infrastructure construction costs
double deduction of public utility costs
(from 2014) basic income tax exemptions up to 8% + merit-based incentives (e.g. for in-house R&D, environmental standards, projects located in industrial zones)