Malaysia is finally opening up to foreign education providers. The Government has now taken the decision to liberalise foreign investment in several key educational sectors, allowing up to 100% foreign ownership.
The sectors scheduled for progressive liberalisation include:
Technical and Vocational Schools;
Technical and Vocational Schools for students with special needs; and
Skills Training Centres.
Malaysia is seeking to become a 'high income' country by 2020. This goal is having a profound impact on every aspect of economic and professional life in the country. To date, Malaysia has had a fairly restrictive approach to foreign investment, particularly in services sectors.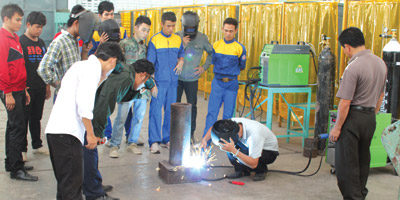 Vocational school
The decision to liberalise foreign investment in technical and vocational schools is particularly interesting. Malaysia suffers from a low percentage of secondary students entering vocational streams – currently only 10%. This compares with a developed economy average of 44% (OECD countries).  The Government's opening up of the sector aims in part to address this imbalance.
If your institution has ambitions to play a greater role in SE Asia, this is the right time to start planning. Typically, Governments will be open to discussions around investment incentives, such as tax holidays, concessions and other arrangements that will potentially enhance your prospects.
Contact danny.burrows@trade-worthy.com for more information.