Key Points: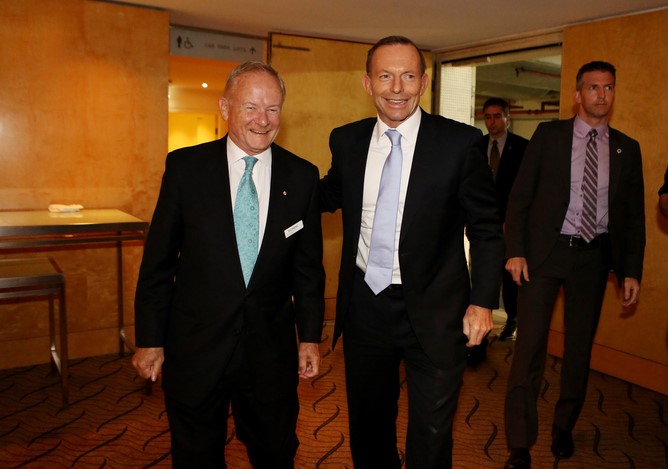 Australian Commission of Audit recommends abolition of Austrade and EFIC.
The recommendations of the Commission on trade and investment are wholly unsupported by the reasons provided.
The Government's acceptance of these recommendations would undermine massive strides forward in engaging SMEs to export, and the Government's commitment to 'economic diplomacy'
The Australian Commission of Audit (CoA) – the report that will likely guide Government policy on the big decisions into the future – is scathing on the effectiveness of international trade and industry assistance bodies.
The most mind-boggling recommendations include:
Austrade to be gutted, and folded into the Department of Foreign Affairs & Trade
Abolition of the Export Finance Insurance Corporation (EFIC)
There are of course Government programs – particularly those built some time ago and never truly reformed – that could stand for some renovation. However, the CoA has taken the view that a program not functioning at its peak, should be abolished. In other words, if it's not perfect – scrap it.
That is the wrong approach, even in a horizon-spotted fiscal crisis.
Here is what they say, and why they are wrong:
On Austrade:
CoA:
"In 2011-12 Austrade was provided with funding of approximately $335 million. Austrade's annual report indicates that in that year, its assistance led to 205 export sales 'either under negotiation or concluded'. This does not appear to represent value for money with relatively high costs for the number of business opportunities generated. The return on investment is poor."
Response:
Increased export sales is not a metric seriously tracked by Austrade. If this were a serious measure, Austrade could easily inflate these figures by disaggregating so-called "sales" (what does this actually mean? How big are they?). Austrade offers enormous value in opening up new markets for Australian exporters – market advice, contacts and network, the imprimatur of Government – to enable companies to succeed where they otherwise wouldn't dare venture.
Here's a better metric – Austrade programs and services helped 4867 Australian businesses in 2012/13. That's more than 10% of Australia's total exporters (44,500).
Now Austrade certainly needs reforming. In particular, a stronger focus on market intelligence; bringing live actionable opportunities to companies. They can charge for this, sure, but this should be the central focus of the agency.
If the CoA gets its way, the Austrade baby will be thrown out with the bathwater. The Abbott Government has emphasised its focus on economic diplomacy. A great way to backtrack on this important commitment would be to adopt this recommendation.
On EFIC:
CoA:
…"Virtually all of Australia's exports by volume and value take place without EFIC's assistance. Support provided by EFIC has mostly been directed at a small number of large businesses, including major resource projects."
Response:
EFIC has undergone significant reforms in the past few years. It could well have been said, in the past, that it was focussed on the bigger end of town. There's actually nothing intrinsically wrong with that – and it follows the model adopted by equivalent Export Credit Agencies in the OECD.
In fact, EFIC has been growing its offering to SMEs dramatically in the last few years. Out of 168 'facilities' totalling over half a billion dollars in 2013 – 135 of these were to SME clients. Moreover, EFIC actually made a $23m profit in 2013. Imagine that – a Government agency that makes a profit, while providing support to hundreds of Australian businesses seeking to export.
EFIC has only recently unveiled a new product offering guarantees for Australian companies that want to expand offshore. Anyone who has ever asked their local bank to extend facilities for a new foreign facility will know how difficult the conversation can be – particularly for SMEs. And it rarely ends with a cheque. EFIC has recognised this – adapted, and now seeks to solve this market failure.
EFIC, too, needs reform. Importantly, its scope of activities is limited to solving market failures. It cannot act as a lender to Australian companies in their export or foreign investment activities. This cuts the body off at its knees.
EFIC needs to expand, not be abolished. A decision to abolish a profitable Government agency that supports Australian exporters should be politically difficult. Hopefully, we will all see sense.
How Should the Government Respond?
Much more could be said about the CoA's approach to international trade and investment. The proposed slash and burn of export programs will take us back to the 1970s, when large companies closed trade deals at diplomatic champagne receptions – and SMEs were not expected to imagine a customer outside of Australia. Our economic diplomats – however many remain – would be the laughing stock of the OECD.
A Government serious about growing Australia's exports – being a food bowl to Asia, supplying an emergent China with high value-add services, attracting foreign students and tourists – will not abolish Austrade or EFIC. They will seek to reform, reprioritise and re-energise them. We cannot abolish all that is imperfect. Let's hope these two recommendations – and the broad attempt to eviscerate Australian trade programs – are not taken seriously by a Government committed to serious export growth.
Danny Burrows, TradeWorthy
danny.burrows@trade-worthy.com